Firenze is Pleased to Announce Live Music on Christmas Eve & New Year's Eve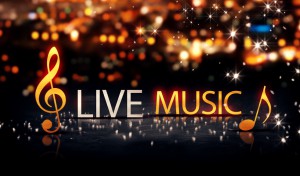 Firenze Trattoria is also known for our special events, and Christmas Eve and New Year's Eve will not go by without something truly commemorative for the holidays!
Beginning at 5PM on both days, there will be jazz music on the patio to accompany the great San Diego weather, the fabulous Firenze Italian cuisine, and our charming outdoor patio environment. Jazz is currently available every Sunday weather permitting, but the Holidays offer us another opportunity to enjoy good food, good friends and family, and excellent jazz.
Enjoy the evenings with exquisite Tuscan-style fare, prepared with the finest and freshest ingredients available, and listening to music that will enhance the holiday fun!The music will begin at 5:00 pm, and it will continue until 12:00 am, so make sure to call and make your reservations for what is sure to be another great Firenze Trattoria event.