Buongiorno!
Welcome to Firenze Trattoria. Our authentic Italian restaurant is just around the corner, in beautiful North County, San Diego. However, it feels like you're thousands of miles away in the Hill Country of Italy's Tuscany – we offer one of the most romantic Tuscan restaurant atmospheres out of all San Diego Italian restaurants. Whether you are looking for Italian food in Rancho Santa Fe or a romantic dining occasion in Encinitas, we are primed to serve you!
Join us for unparalleled Italian food nestled on the beautiful border of Encinitas and Rancho Santa Fe. Experience Italian dining Al Fresco in our Tuscan villa inspired patio. Italian food coupled with an elegant atmosphere makes Firenze Trattoria a perfect way to enjoy San Diego's pleasant summer evenings. Or choose the perfect table inside our comfortable dining rooms, both public and private. And don't pass up our well-appointed bar room. A local favorite North County San Diego restaurant gathering spot – here's to celebrating the day with old friends and new ones.
Firenze Trattoria is nestled between Encinitas and Rancho Santa Fe in San Diego's North County, in the Rancho Santa Fe Plaza. 162 South Rancho Santa Fe Road, Encinitas, CA 92024
Hours:
Monday through Saturday 11:30 AM to 10:00 PM
Sunday 4:30 PM to 9:00 PM
Phone: (760) 944-9000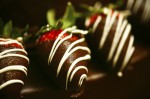 Sunday, February 14, 2016 – We've created a special Valentine's Day Menu just for you and your special love. Romance is blooming at Firenze. Bring your Amore for our special Valentine's Day Menu, created so we can share the love of fine Tuscan dining with you both! Our Valentine's Day menu is a tempting assortment […]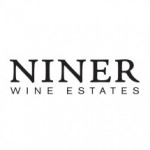 Thursday, January 21, 2016 – 6PM Firenze Trattoria Proudly Welcomes Niner Wine Estates Join at Firenze Trattoria for an evening with… Andy Niner, president and second generation of the Niner family, Andy is responsible for making sure all the different parts of the business are working together and moving in the right direction. Also, Molly […]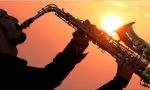 We are pleased to announce we will be extending our Jazz : Every Sunday From 5:00-8:30PM Live jazz performances in Firenze Trattoria. Combine your Firenze favorite with the soothing sounds of jazz.  A beautiful dining and music experience is just around the corner. Perfecto!