Buongiorno!
Welcome to Firenze Trattoria. Our authentic Italian restaurant is just around the corner, in beautiful North County, San Diego. However, it feels like you're thousands of miles away in the Hill Country of Italy's Tuscany – we offer one of the most romantic Tuscan restaurant atmospheres out of all San Diego Italian restaurants. Whether you are looking for Italian food in Rancho Santa Fe or a romantic dining occasion in Encinitas, we are primed to serve you!
Join us for unparalleled Italian food nestled on the beautiful border of Encinitas and Rancho Santa Fe. Experience Italian dining Al Fresco in our Tuscan villa inspired patio. Italian food coupled with an elegant atmosphere makes Firenze Trattoria a perfect way to enjoy San Diego's pleasant summer evenings. Or choose the perfect table inside our comfortable dining rooms, both public and private. And don't pass up our well-appointed bar room. A local favorite North County San Diego restaurant gathering spot – here's to celebrating the day with old friends and new ones.
Firenze Trattoria is nestled between Encinitas and Rancho Santa Fe in San Diego's North County, in the Rancho Santa Fe Plaza. 162 South Rancho Santa Fe Road, Encinitas, CA 92024
Hours:
Monday through Saturday 11:30 AM to 10:00 PM
Sunday 4:30 PM to 9:00 PM
Phone: (760) 944-9000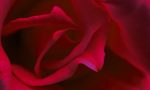 Please join us for Mother's Day. Treat your Mom to our authentic Italian cuisine, we are opening early at 1PM especially for her! As always, Firenze will also be offering Jazz on the Patio from 5PM – 8:30PM on Mother's Day as well. It is our pleasure to give out long stemmed roses to all […]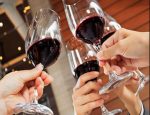 B Cellars bends the traditional rules of Napa Valley winemaking by harvesting grapes from not one, but dozens of high-quality terroirs. They maintain the favored French ritualistic heritage known as assemblage; a process where Chateaux's make their "gran vin" by selecting and blending only the best lots with an equal emphasis on creativity, depth and […]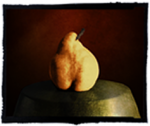 Grazie! 21 years. Sharing good times. Good meals. And great friendships.