Ferrari Carano wine dinner on July 21st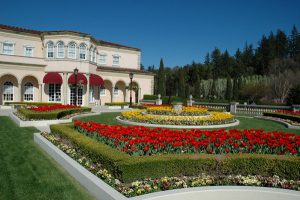 Firenze is excited to announce our next wine dinner and the pairing menu.  In order to take advantage of the amazing summer weather, this dinner will be al fresco.  Scheduled for July 21st, this dinner is the next in a series of diverse experiences, all featuring authentic Tuscan cuisine coupled with highly acclaimed wine industry offerings.   We are proud to announce that our July 21st dinner will feature the internationally recognized Ferrari Carano winery of Healdsburg.
Since 1985, Ferrari-Carano has been a leading producer of world-class, nationally-acclaimed wines. Vintage after vintage, the wines exhibit a remarkable consistency of style and elegance. Don and Rhonda Carano's uncompromising commitment to quality and excellence is a reflection of their desire to produce memorable wines that enhance the pleasures of gracious entertaining.  Learn More about Ferrari Carano.

Click to view the Pairings Menu
Reservations required: (760) 944-9000