Just Announced – September Restaurant Week Menu, Offered September 20th – 27th, 2015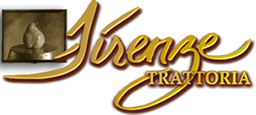 Experience cuisine that delights your palate and defines the art of dining in San Diego. Held twice annually, this beloved culinary tradition features a discounted prix fixe menu. No tickets or passes are required, but reservations are highly recommended (make a reservation).
This year's menu offers a wonderful assortment of Firenze classics…
With a choice of appetizers, and finished with a choice of desserts… Voila! you have an enjoyable Firenze Restaurant Week experience.
See you at Firenze Trattoria!
[themify_button style="large orange rect" link="http://www.sandiegorestaurantweek.com/restaurants/firenzetrattoria/#tab-id-1″ target="_blank" ]Restaurant Week Info[/themify_button]