Ranch & Coast Feature: Transported to Tuscany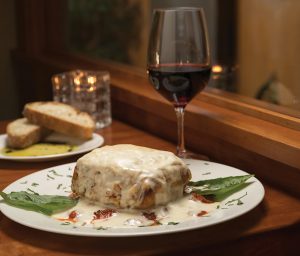 Originally Published on on August 31, 2017, Ranch and Coast Magazine
It's a long trip from San Diego to Italy, but thankfully it's a much quicker trip to Firenze Trattoria in Encinitas, just outside of Rancho Santa Fe. With weather here much like in its namesake city, Firenze's shaded patio is the place to enjoy lunch al fresco or an early dinner, with the added bonus of live music on Sunday evenings. Start off your local Italian sojourn with the caprese salad that pairs tomatoes with fresh buffalo mozzarella di bufala, or sample the equally fresh burrata spread on toast points, Caesar salad, carpaccio of Scottish smoked salmon or filet mignon, and classic fried calamari with a zesty marinara sauce. A pair of crab cakes in an even, golden-brown crust is made even more flavorful care of a lemon and caper-infused aioli.
The restaurant's indoor dining rooms introduce a touch of formality while maintaining the warmth and hospitality of one of the comfiest white-linen-equipped restaurants in the area. The primi piatti selections (typically a pasta or rice course) are highlighted by the house favorite Rigatoni alla Vodka e Fungi, a vegetarian dish with a meaty texture derived from plump mushrooms in a tomato sauce fortified by vodka and cream. Bowls of pasta are familiar and wide-ranging (Spaghetti Bolognese, Carbonara, chicken penne) as are ravioli dishes (butternut squash with sage brown butter, lobster in brandy-tomato sauce), but the many attention-getting plates come from the hot oven. Case in point: a sizeable helping of lasagna with layers of ricotta, Angus beef, Mary's free-range chicken, and sausage enrobed in a béchamel sauce.
Secondi (the main meat or seafood course) standouts include Strauss all-natural veal served Parmigiana-style, smothered in mozzarella and tangy tomato sauce. Eggplant gets a similar treatment, served rollatini-style and stuffed with ricotta and pine nuts. A Chianti reduction salted with pancetta adds a unique house style to the rack of lamb. The most intriguing of Firenze's seafood options adorn al dente pastas. Cioppino with shrimp, mussels, clams, scallops, and calamari is served over linguine, as is a throwback scampi dish with jumbo shrimp, basil pesto, artichokes, and sun-dried tomatoes.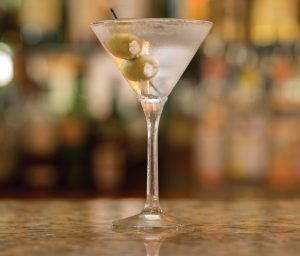 The predictability of the desserts — tiramisu, New York cheesecake, spumoni ice cream — is balanced by technique. The cannoli looks like many others, but features a beautifully silken mascarpone filling given a sweet crunch by miniature chocolate chips. It's as perfect an iteration of this ubiquitous treat as one is bound to find locally.
A Wine Spectator Award of Excellence-winning list provides impressive sparkling, white, red, and dessert wine offerings from reputable California and Italian wineries by the bottle or the glass, making it easy to complete the illusion of being transported to Florence versus a local favorite just outside the Ranch.