Wine Pairing Dinner Menu with Bell Wine Cellars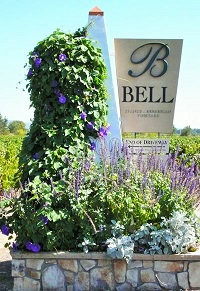 Firenze Trattoria is proud to welcome Bell Wine Cellars on April 12, 2018.
All five courses will offer a pairing of exceptional wine and authentic housemade Tuscan cuisine.
Bell Wine Cellars is committed to handcrafting limited edition bottlings of extraordinary wines that reflect the terroir of their vineyards & the care and passion of their growers.

Bell Wine Dinner Menu
Learn more about Bell Wine Cellars here.
Make your reservation today by calling us at (760) 944-9000. $85 per person.