Announcing Our Valentine's Day Menu!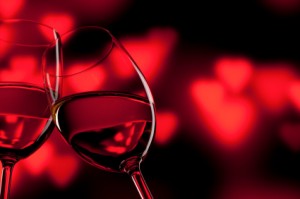 "All I really need is love, but a little chocolate now and then doesn't hurt."
-Lucy Van Pelt, Peanuts
"Romantic love is different from a deep-rooted physical attraction because it's more about emotions. So when ladies say they're looking for a nice, romantic meal, assume they're looking for a quiet night out (or in) for just the two of you!
Click here to see our Valentine's Day Menu!
No matter your intentions, plan to build a romantic meal around her needs. If you plan to take her out for a romantic meal, do some careful research. Pick a spot that's quiet and cozy, and if you can book a secluded table somewhere away from too many other tables, so much the better. Also, pick a restaurant that you know she'll like. Surprise her with a new place, but make sure that its menu suits her tastes and isn't out of your price range."
We found this article online… but it sounds like Firenze Trattoria would fit the request completely! You can book our special Valentine's dinner by calling us at 760-944-9000… and don't worry, between the chocolate lava cake and the chocolate dipped strawberries, you can't go wrong!