San Diego Restaurant Week – January 18th-24th 2015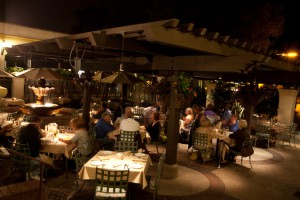 Click Here To View the Restaurant Week 2015 Menu
Experience cuisine that delights your palate and defines the art of dining in San Diego. Held twice annually, this beloved culinary tradition features a discounted prix fixe menu. No tickets or passes are required, but reservations are highly recommended (make a reservation).
This year's menu offers a wonderful assortment of Firenze classics, such as Risotto Portofino: jumbo shrimp grilled, served with artichoke hearts, asparagus, sun dried tomatoes, garlic, white wine and basil served over risotto or Short Ribs: short ribs braised in a chianti reduction with pancetta and onion, served with garlic mashed potatoes and fresh vegetables.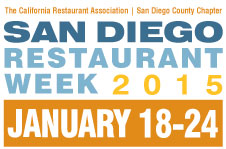 Our starters include a choice of a grilled shrimp salad or Zuppa di Salsiccie (a classic Italian sausage soup) or seared scallops on a butternut squash puree.
And what menu would be complete if we didn't include our ever popular Tiramisu or Chocolate Lava Cake?
With a choice of appetizers, and finished with a choice of desserts… Voila! you have an enjoyable Firenze Restaurant Week experience.
See you at Firenze Trattoria!